Today I am sharing this Free Printable Deck of Lenormand Cards. I actually made these cards a while back for my personal use but now I have decided to share the high-resolution scans with everyone. I have made 36 cards in watercolors and sharing jpg and pdf files over here.
I have made four printable files with 9 cards on each file. You can print these cards on sticker paper and paste those on cardstock and cut around the edges. You can also directly get these printed on good card stock.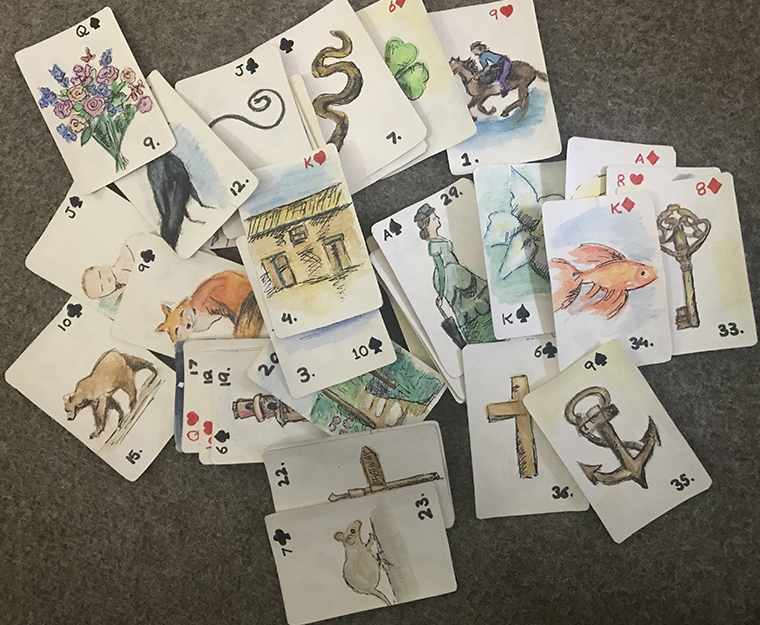 You might also like this
and
Free printable Birds of Omen Oracle Cards.
Free Printable Lenormand Cards Sheet 1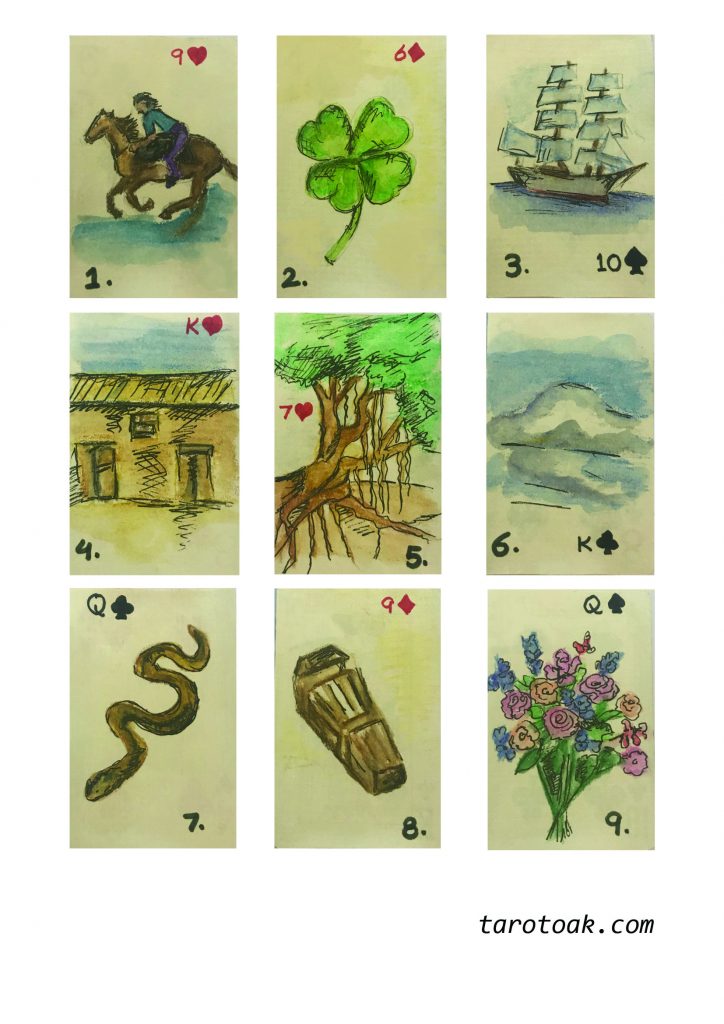 This is the First free printable image that I have made for this Printable Lenormand Oracle deck. The cards on this sheet are
Rider
Clover
Ship
House
Tree
Clouds
Snake
Coffin
Bouquet
If you want to download and print the JPG file, then just click on the image of the sheet and save the bigger image. You can download the PDF file here.
Free Printable Lenormand Cards Deck Sheet 2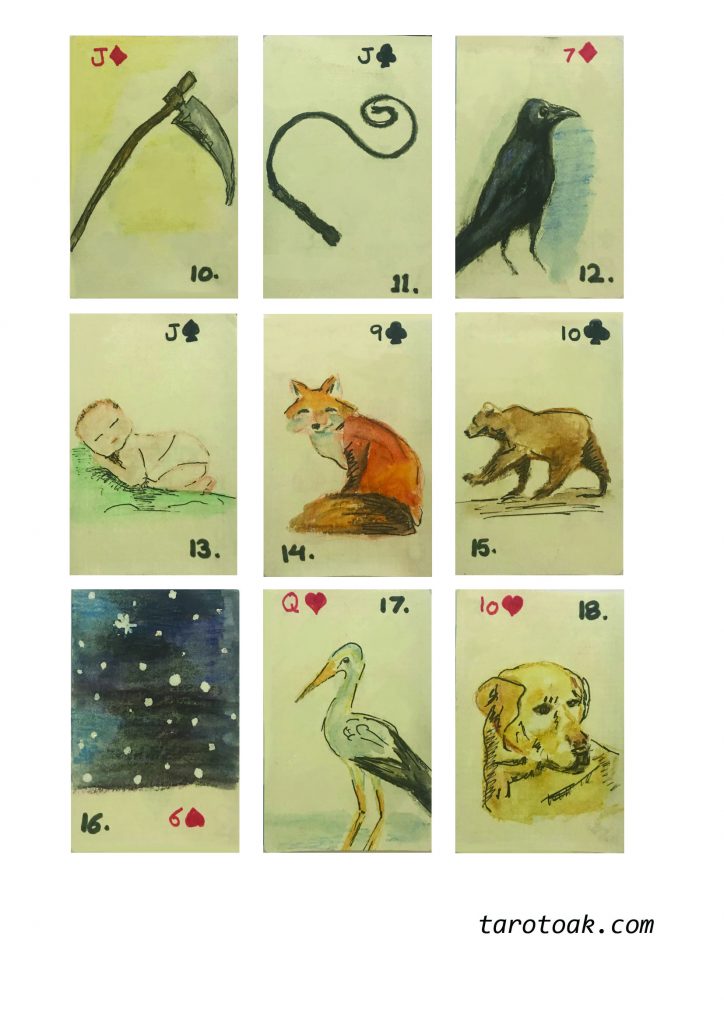 This is the second sheet of the Lenormand cards with 9 more cards. If you want to download the Jpg file, just click on the above image and you'll get the big high-resolution file. If you want the PDF file you can get here.
In the page that I have shared above I have included
10. Scythe
11. Whip
12. Bird
13. Child
14. Fox
15. Bear
16. Stars
17. Stork
18. Dog
Free Printable Lenormand Cards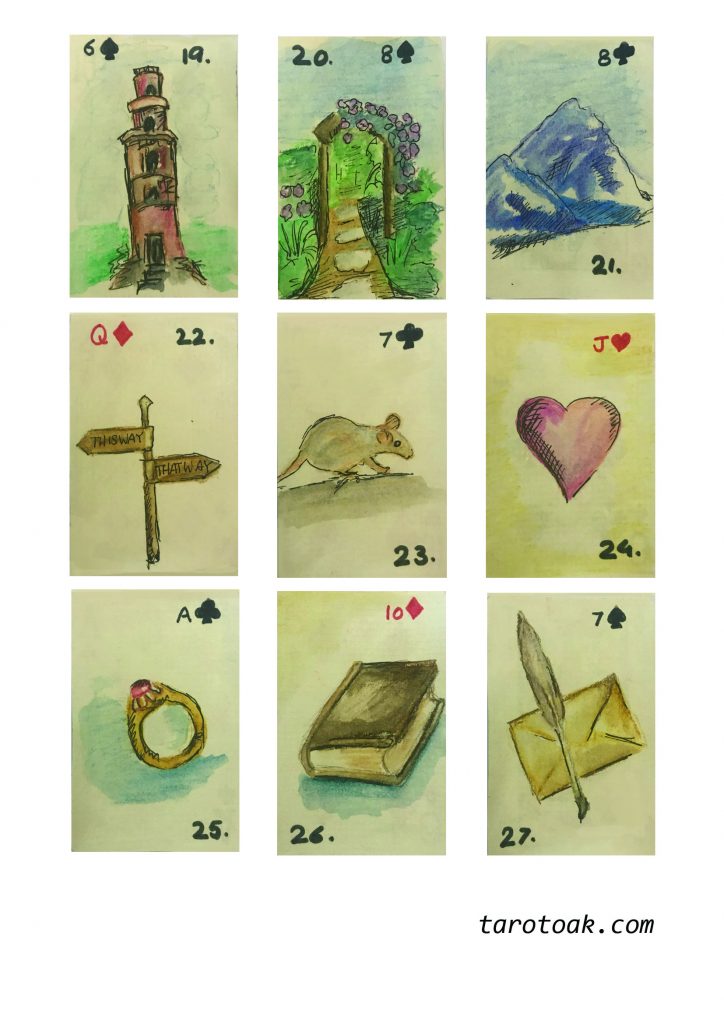 This is the third sheet of these 36 Lenormand oracle cards that I have made. You can download the PDF file here.
This sheet of cards include
19. Tower
20. Garden
21. Mountain
22. Crossroads
23. Mice
24. Heart
25. Ring
26. Book
27. Letter
Lenormand Cards Deck Free Printable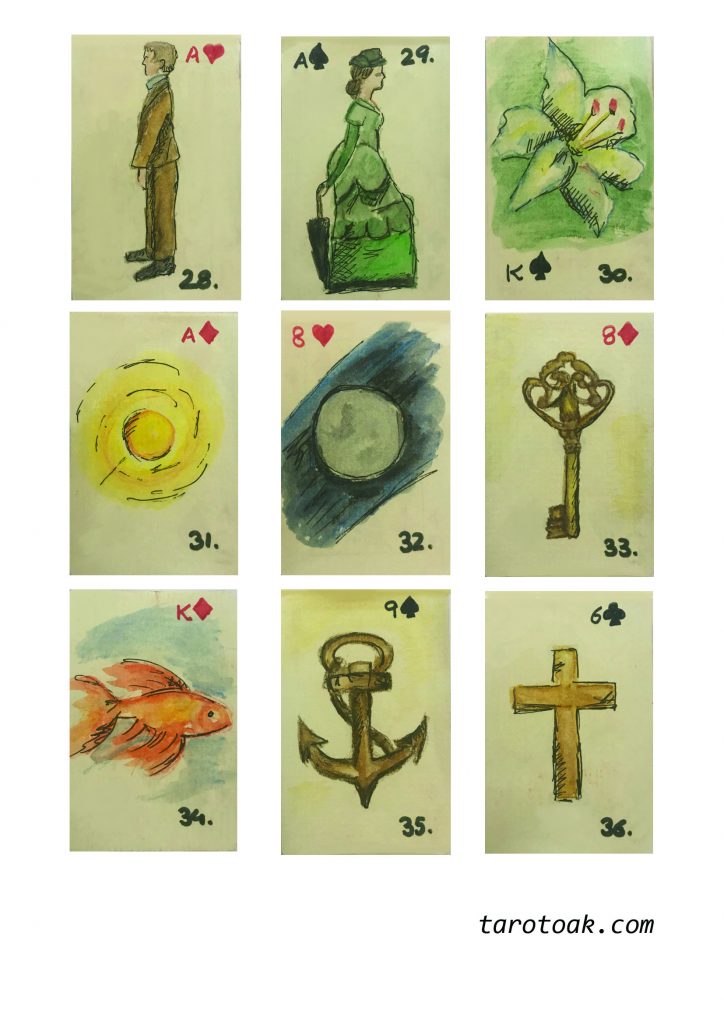 This is the last sheet of this free printable Lenormand deck. You can download the PDF file from here.
This last sheet of Lenormand cards include
28. Man
29. Woman
30. Lily
31. Sun
32. Moon
33. Key
34. Fish
35. Anchor
36. Cross
I hope you'll print and enjoy using and learning through this Lenormand deck. Please share the link to this post on Facebook and other social media platforms. Also, pin the thumbnails on Pinterest. I would love to read your comments.