I had already made a free printable deck of Lenormand Cards but I wanted to make a digital deck as well. Yesterday my father was very ill and as I live in another city, I couldn't visit him amidst Covid so I was very anxious and started working on this new deck that I just completed right now.
This is a classic deck of Lenormand cards with 36 cards in it. I have made these cards digitally in Adobe Illustrator and Adobe Photoshop. There are 6 sheets of free printable cards with 6 cards on each of those. All these printable Lenormand Card Sheets are in JPG format. To download any sheet, just click on the thumbnail and get the bigger printable image.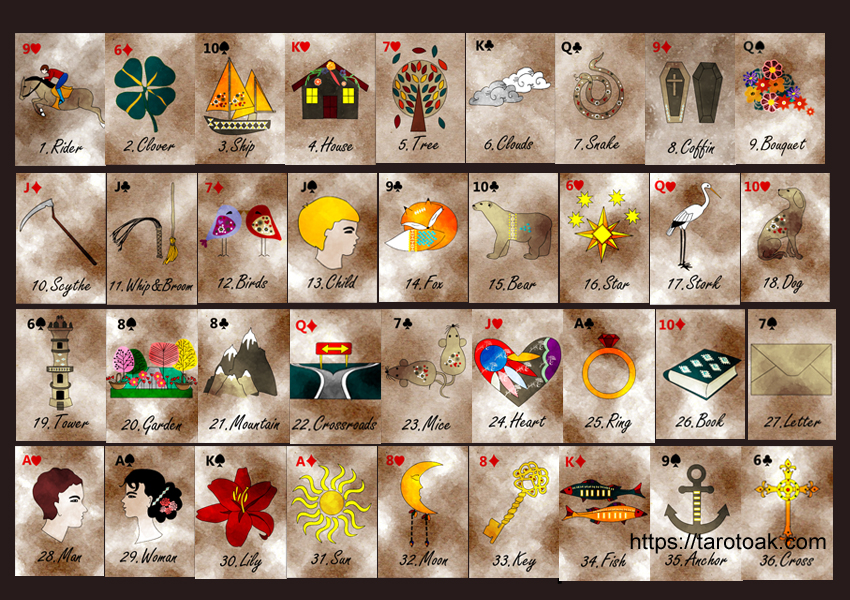 Free Printable Lenormand Cards Sheets 1-3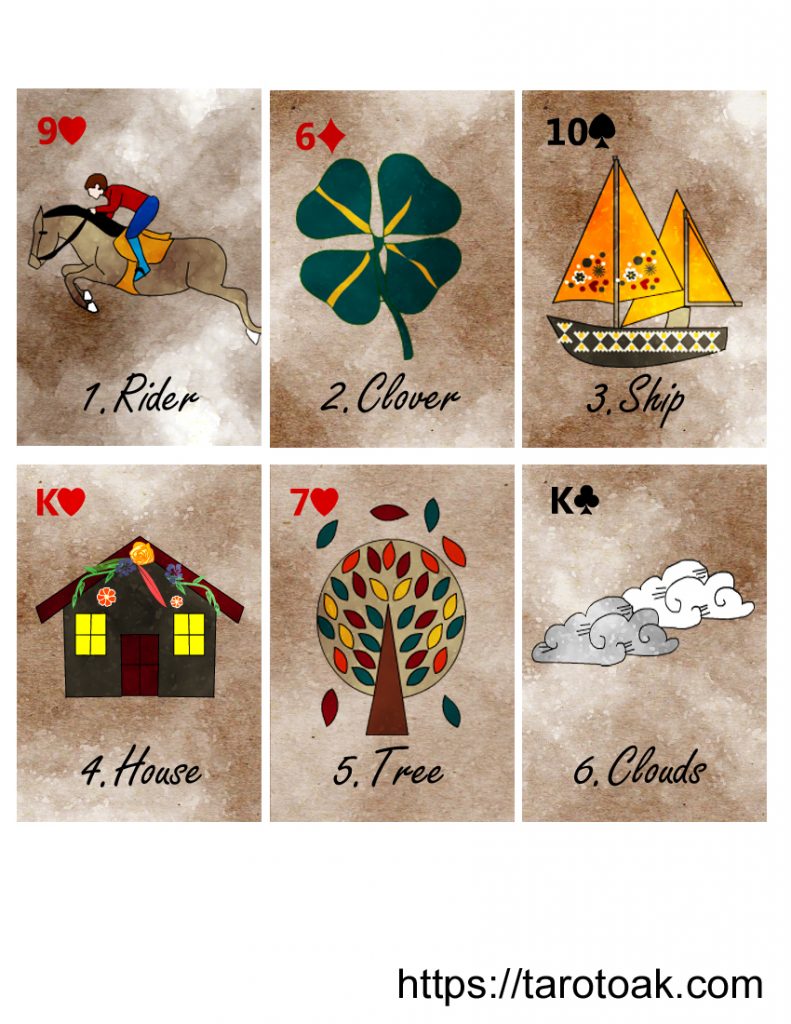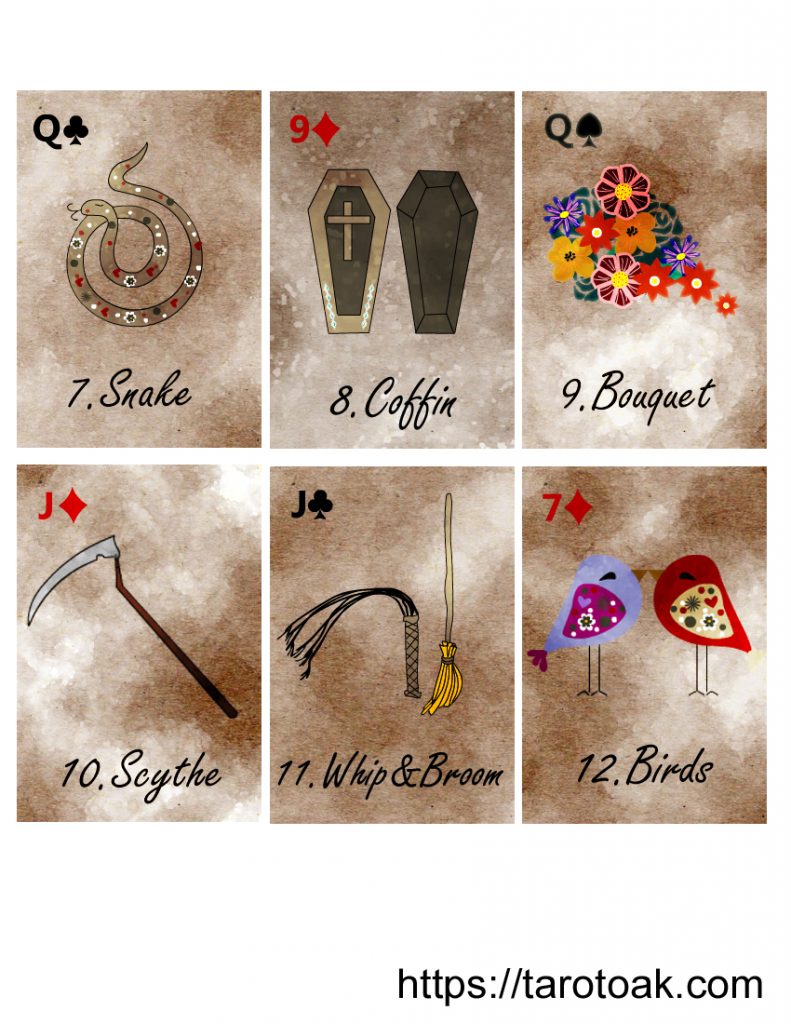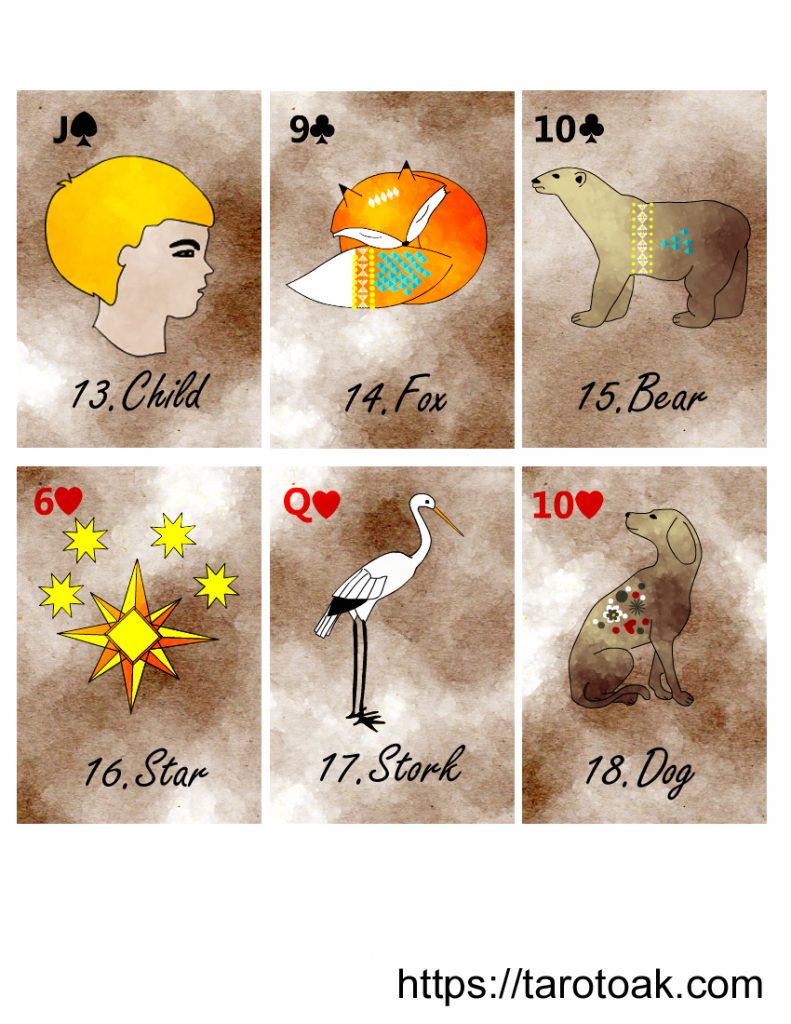 Free Printable Lenormand Cards Sheets 4-6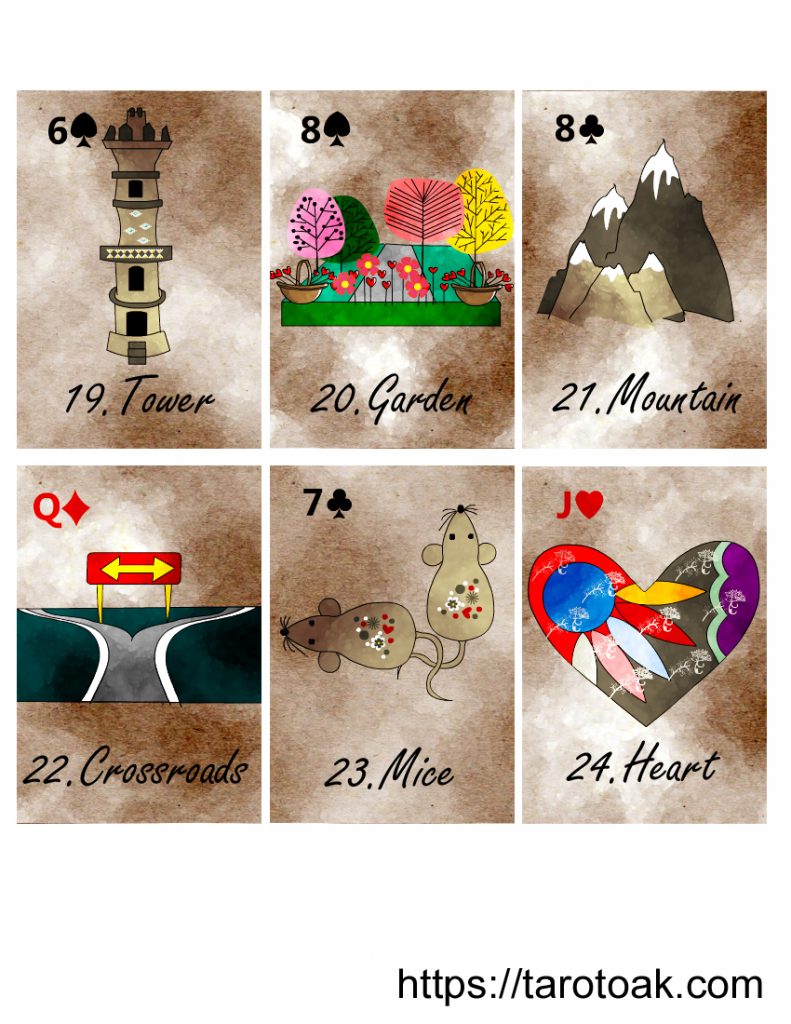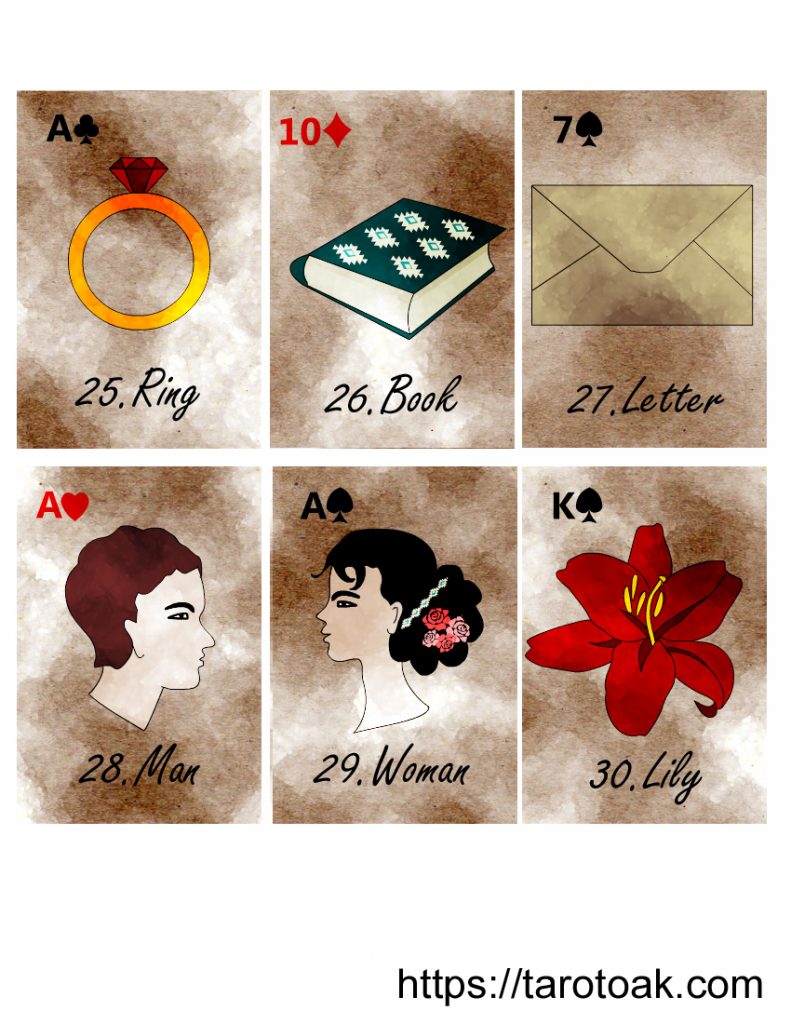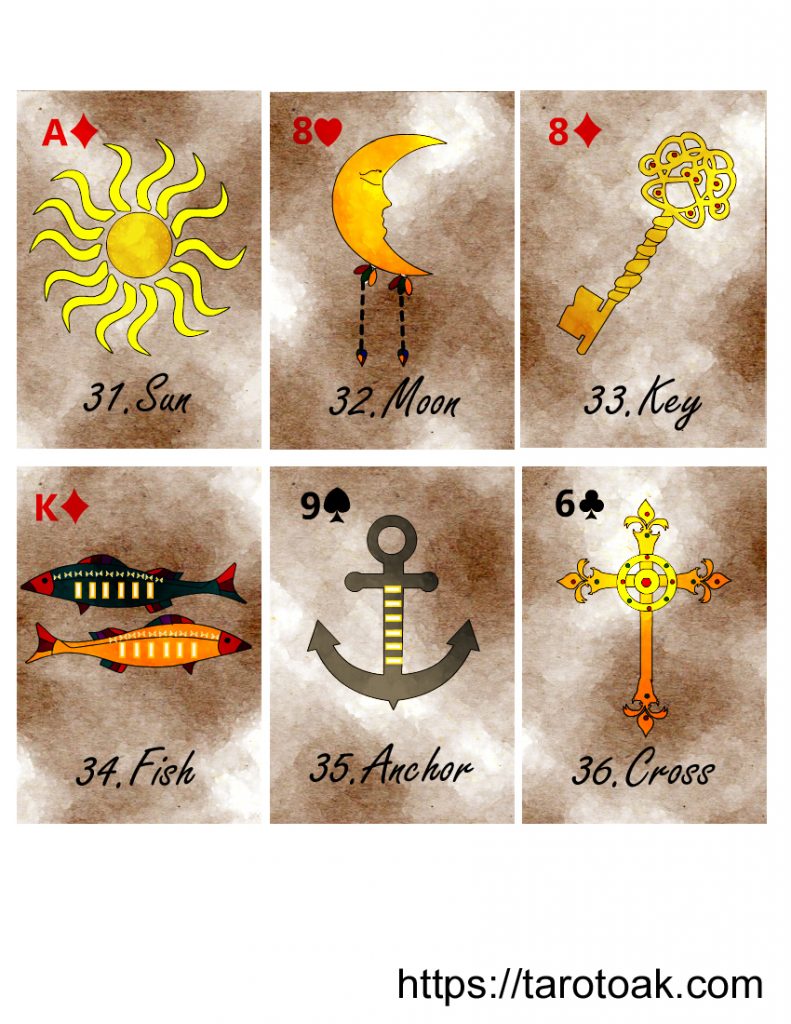 All these printables are for personal use and you are not allowed to redistribute or share these. You can only share the featured image and link to this post on your website, blogs or elsewhere.