Today I have created these adorable Free Printable Tarot Journal Pages that you can print at your home by using any color printer. I have made one cover page that is decorated with beautiful graphics made by me. There is one daily draw page, three stationery pages, and one page with to-do lists. You can print as many copies of each page as you may require and make your own beautiful tarot journal. All these printables are for personal use only.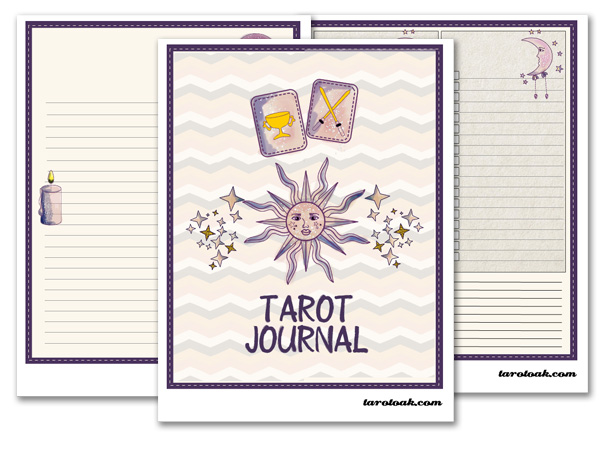 Free Printable Tarot Journal Cover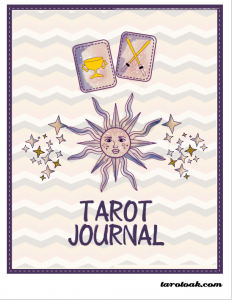 This is a free printable cover for this journal. Just click on this thumbnail image and a bigger image will open up. You can right click and save or print that image.
Tarot Stationery Pages Free Printable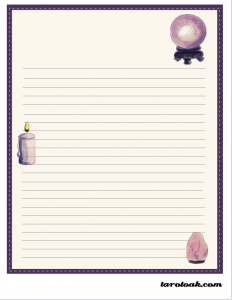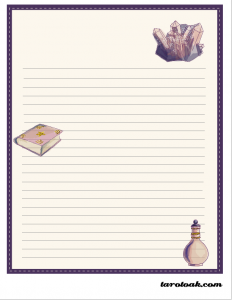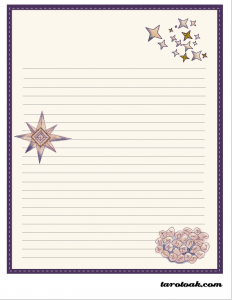 Here are three beautiful Tarot writing pages. You can get bigger copy of each page by clicking on it. You can use these paper in your journal, as planner inserts and also to write letters and tarot readings. You can make notes in these beautiful pages. Just print as many copies of these pages as you want and make your very own DIY tarot journal. You can also use these pages in a ring binder.
Free Printable Tarot To-Do Lists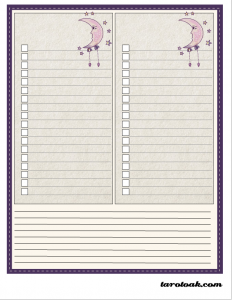 Here is a page with two tarot to-do lists. Each of these lists is decorated with a beautiful moon. Just click on this thumbnail and save or print the bigger image.
Free Printable Daily Draw Page for Tarot Journal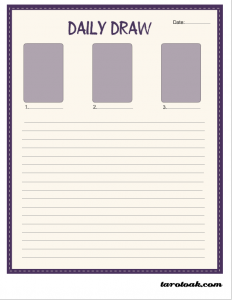 Here is a free printable daily draw page for your tarot journal. You can write down the date, names of the cards and all the other details that you want to write.
More Tarot Journal Pages
I have also collected links to free printable Tarot journal pages from across the web. Here is a list.
Adorable tarot journal pages in black and white color. You can mix and match all the pages to make your own unique journal.
An adorable journal to note down your own keywords.
I hope you'll like these pages. Please share links to this post on Facebook and other social media platforms and pin the thumbnails on Pinterest. Leave a comment to share your views and opinions.