All of us need the support of the community and likeminded people. Things get somewhat difficult when one gets indulged into some activity that is not popular or not considered mainstream. Tarot Reading is a very popular divination tool in many countries but the situation is not very similar in others. In such situations, online communities come to rescue. Whether you are a beginner tarot reader, an expert, or a professional, you can join these Facebook groups and discuss and share everything about tarot with your likeminded people. I am sharing a list of the Best Tarot Groups on Facebook. I have personally found these 7 groups really helpful. I have learned a lot from these groups, found amazing friends, and also got that much-needed support with my tarot endeavors.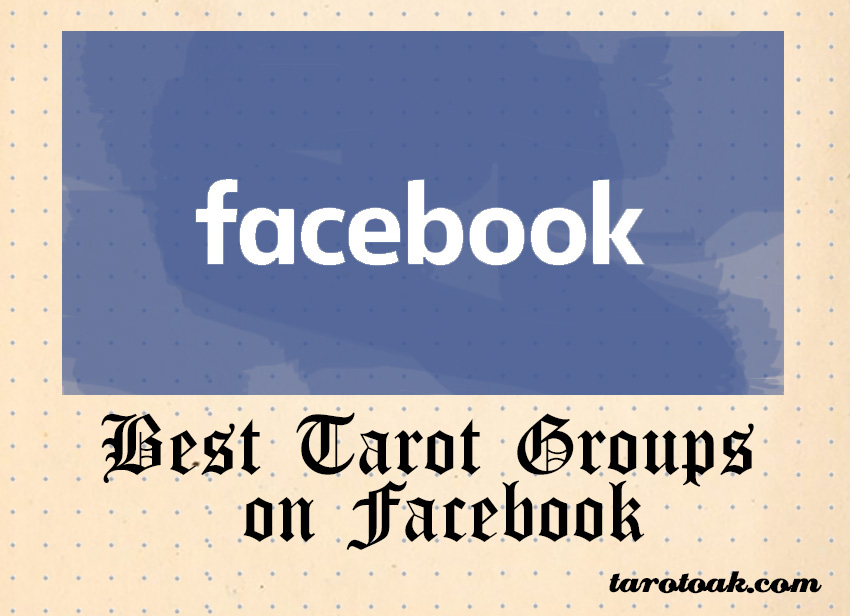 Tarot Professionals is my go-to Tarot group on Facebook. This is a private group with a community of 36,656 people and it is getting bigger and bigger every day. You can discuss all your tarot related questions and queries in this community of amicable Tarot professionals from around the world. People here are generally polite and well-mannered and the group founder Marcus also answers many questions personally. You can find useful learning content in the units section of this group. The best part is that any post gets published in this group right away and you do not have to wait for a moderator to approve it. However, spam and unrelated posts get deleted immediately as well. People mostly do not ask for interpretations in this group but this is suitable for more advanced discussions like the link between tarot and kabbalah and other topics that interest tarot professionals. However, this is a warm group for beginners as well.
This is another huge and very popular Tarot group on Facebook. You can look into popular topics and posts, use the search options, or post your query right away after getting accepted into this group. Members of this group appreciate creativity and you will find many helpful exercises and content in this group that is specially tailored for the beginners. You have to wait for a moderator to approve your post but if your post is tarot related and on topic, it gets approved really easily.
This is another favorite group of mine on Facebook. It has around 27,961 members and Ethony Dawn shares useful and insightful stuff all the time. You get immediate feedback once your post gets approved. Apart from usual tarot related posts, this group offers Free Reading Fridays and Free Reading Wednesdays in which tarot readers offer free reading in return for feedbacks or reading swaps. Also, Share your goods Sundays give you a chance to share the links to your shops and products with other tarot enthusiasts. You can also share the pictures of your spreads in this group and ask other people to help you with the interpretations.
If you want to buy or sell tarot decks and tarot related products, you will love this group. This is a huge 'buy and sell' group that accepts ISO posts as well.
This group is not as polite and cordial as the groups that I have shared above as per my personal opinion but this is a great place to discuss your tarot spreads and to learn to build a story and connecting cards by giving readings to others.
This is a cute little group that welcomes Tarot related DIY ideas, crafts, and other similar discussions. If you have trimmed or edged a deck, feel free to show it off in this group.
You can discuss your Tarot de Marseille related queries in many of the groups that I have shared above but this tiny and cozy group is a really good place to start your Tarot de Marseille pursuit. There are helpful and open people available here who are ready to help anyone at any time.