This is the first post that I have created for this blog and this is a Free Printable 2020 Tarot Planner Calendar. I always use a calendar with big boxes to keep track of my tarot appointments and tarot related study and work. I am sharing this free printable calendar with everyone so you can also keep track of your tarot reading appointments in 2020.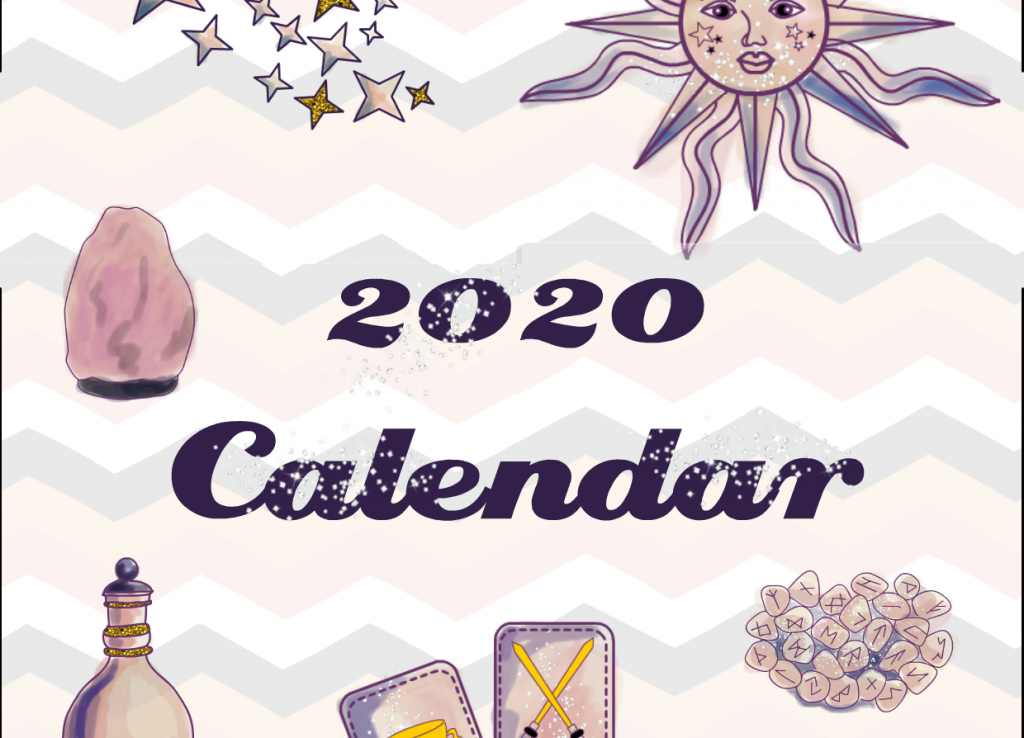 All the graphics that I have used to decorate this calendar are original and made by me. I have yet to add terms of use on this website so I am stating it here that all the calendar images are only for personal use. You are not allowed to share these in printed or digital form with someone else. You can only share a link to this post.
Free Printable Calendar Page for January 2020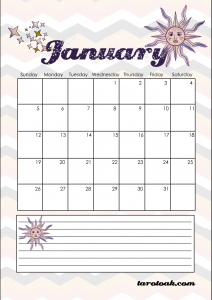 This is the first page of my 2020 planner calendar and it is decorated with the image of beautiful sun and stars. It has a light chevron pattern in the background. Just click on this image and a bigger image will open up that you can save.
2020 Calendar for February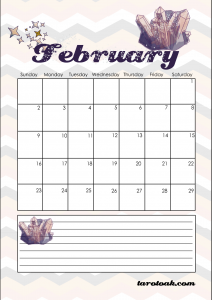 I have decorated each page of this calendar with a beautiful and unique image like this page of February is decorated with a big cluster of quartz crystal. To save this page just click on the thumbnail and then right-click and save the bigger image.
March Printable Calendar 2020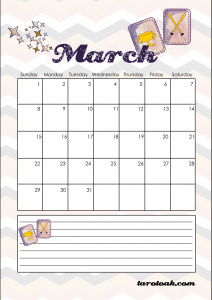 This is a free printable planner calendar page for the month of March. Just click on the thumbnail and then right-click and save the bigger image. Print this calendar on card stock paper.
April 2020 Tarot Planner Page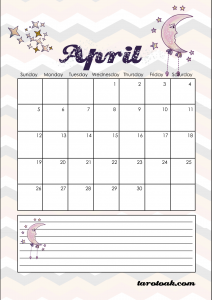 This adorable planner page is for the month of April. Just click on the thumbnail image and a bigger high-resolution file will open up that you can save or print.
May 2020 Planner Printable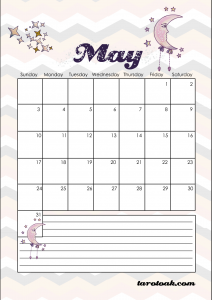 This image is for the calendar of the month of May. I just realized that this is a duplicate of the month of April page but well, nothing much can be done now. 🙂
June 2020 Planner Calendar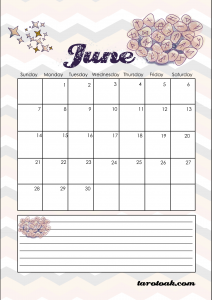 This printable calendar image is for the month of June. This beautiful calendar is decorated with an image of runes.
July 2020 Printable Calendar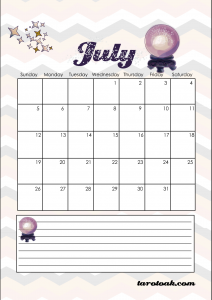 Calendar for August 2020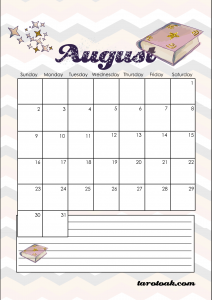 September 2020 Calendar Printable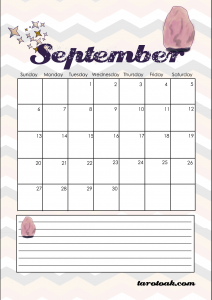 2020 October Calendar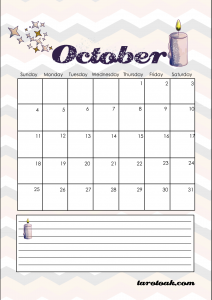 November 2020 Calendar Page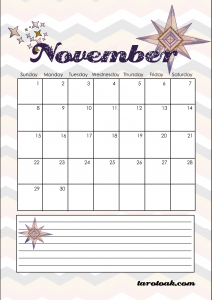 December 20202 Calendar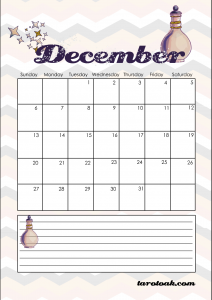 If you like this calendar then please pin the thumbnails on Pinterest.