Today I am sharing a small but very powerful deck of Oracle cards that is a free printable. This is Free Printable Flower Power Oracle Cards. I have handmade the images of 15 flowers and have found the messages that are related to the attributions of these cards. I might make some more cards on this theme but for now I consider it a complete deck. You can get it printed from the market and can also print it on heavy cardstock by using a color printer.
There are four printable pages with 4 cards on each page and 3 on one. You can click on the thumbnail image of each page and then right click and save the bigger printable one.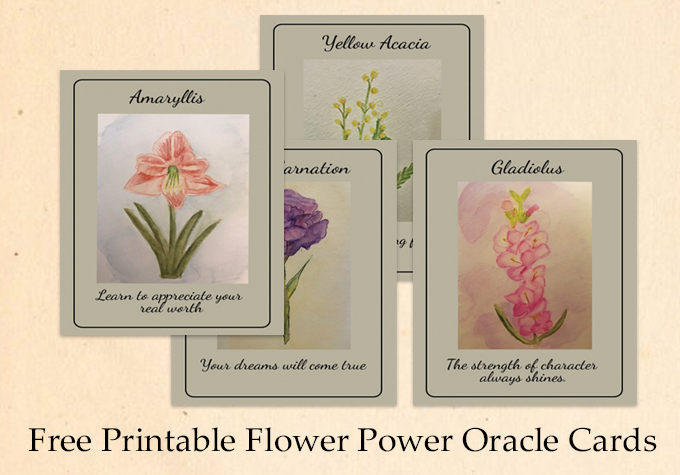 Free Printable Flower Power Oracle Cards Page 1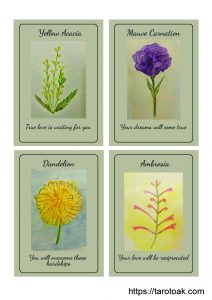 This is the first page of this beautiful Oracle deck. There are four flowers on this page, including a powerful Dandelion flower.
Flower Power Oracle Cards Page 2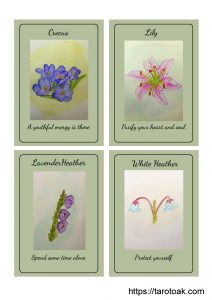 This is the second page of this free printable deck of cards. Just click on this image and when the bigger image will open up, save it or print it.
Flower Power Oracle Cards Page 3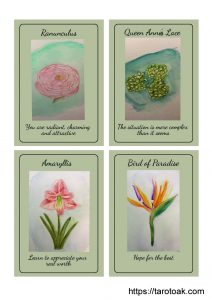 This is the third page of this oracle deck with four more beautiful flowers.
Flower Power Oracle Cards Page 4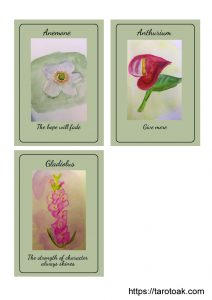 This is the page four of this small deck of cards.
I am not adding a booklet of detailed interpretations as I added with my candle wisdom oracle deck but an experienced reader can use these cards well to guide the querent. These cards can also help you with a one card daily oracle reading. Please share your views and comments regarding my work and don't forget to Pin the thumbnails on Pinterest.